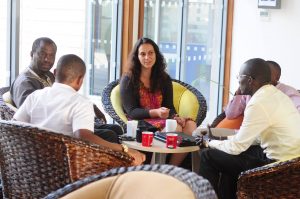 Africa's Voices is a growing organisation seeking talented professionals. In particular, we are always on the look out for social scientists with excellent data science skills.
Current vacancies
Request for Proposals for Imaqal project endline survey 
If you do not see any relevant openings with Africa's Voices, sign up to our newsletter and follow us on Twitter to be the first to know about upcoming opportunities.