The extended drought in Somalia continues to have a devastating impact across the country. Since early 2017, when the crisis..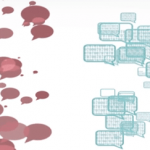 I have been preoccupied with the phrase "valuing voices" ever since the earliest days of Africa's Voices as a pilot..
After a week in Bogotá at the International Civil Society Week, Rainbow Wilcox (Impact Officer at Africa's Voices) reflects on how..