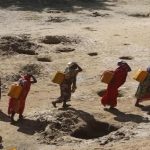 Humanitarian actors increasingly call for concise, reliable information to act on Accountability to Affected Populations. Drawing from learnings from our..
The Board of Trustees and leadership of Africa's Voices are deeply saddened by the passing of Dr Peter da Costa…
Our 2018 Annual Report In our 2018 annual report, you can explore highlights from our work, including how we raised..