Between March and August 2023, Africa's Voices (AV), in collaboration with the Swiss Agency for Cooperation and Development (SDC) and partner organisations, executed an interactive radio series across Somalia to engage citizens and gather insights on Sexual and Reproductive Health (SRH) services and related issues. The project aimed to understand and enhance women's access to SRH services while addressing concerns like Gender-Based Violence (GBV) and Female Genital Mutilation (FGM).
The interactive radio series focused on challenging societal norms, negative beliefs, and attitudes hindering women's access to SRH services. It aimed to create a supportive environment through constructive behaviour change messaging. The series targeted both men and women, emphasising the importance of quality care.
Engagement summary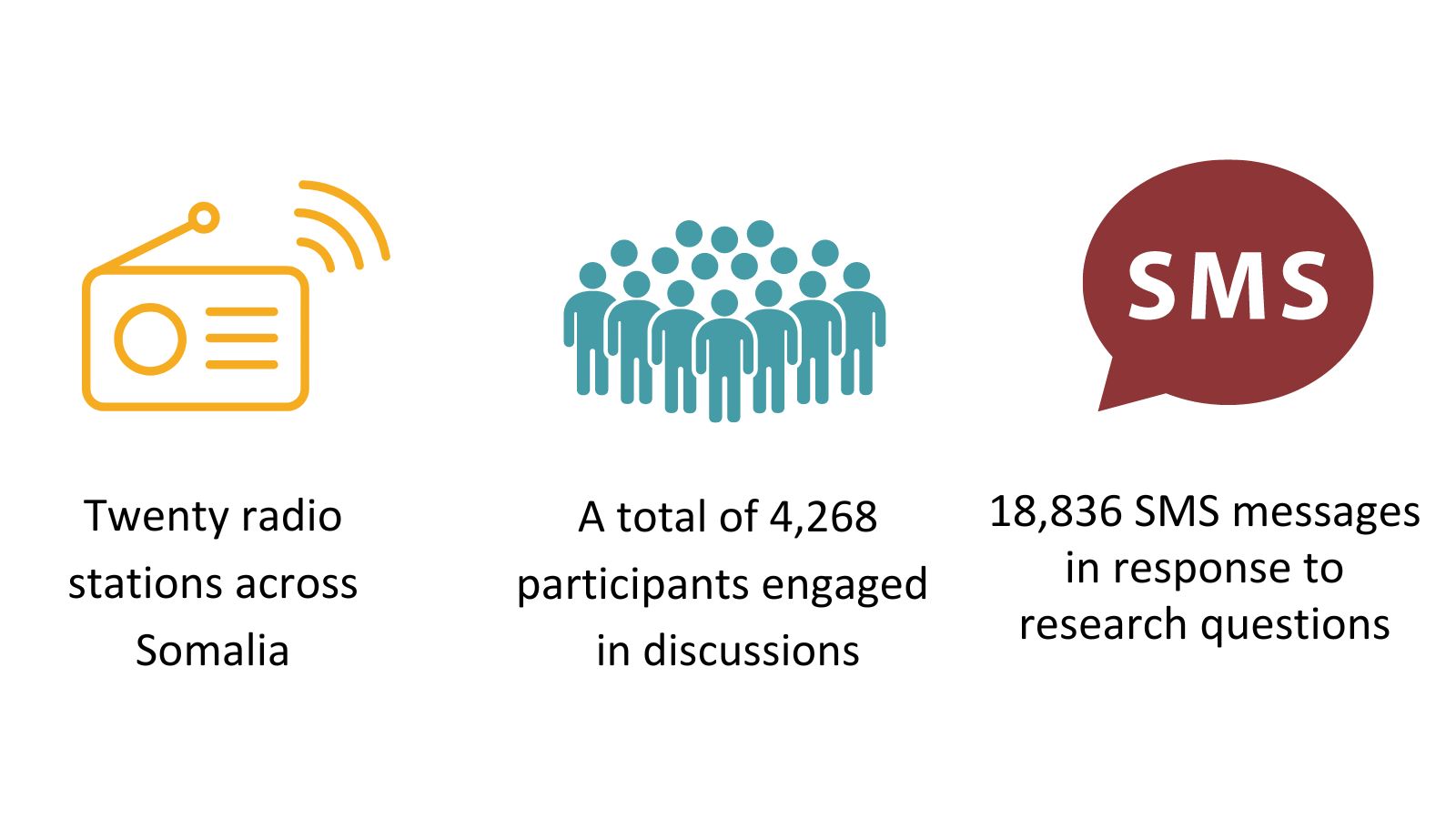 The initiative facilitated rich conversations to capture citizens' insights and practical solutions for enhancing women's access to SRH services, including addressing GBV and FGM.
Parallel to the radio engagement, AV conducted five focus group discussions (FGDs) in each Federal Member State of Somalia. These discussions targeted marginalised groups, yielding a total of 270 participants. The FGDs validated and deepened the findings from the radio series, ensuring the inclusion of minority voices in the analysis.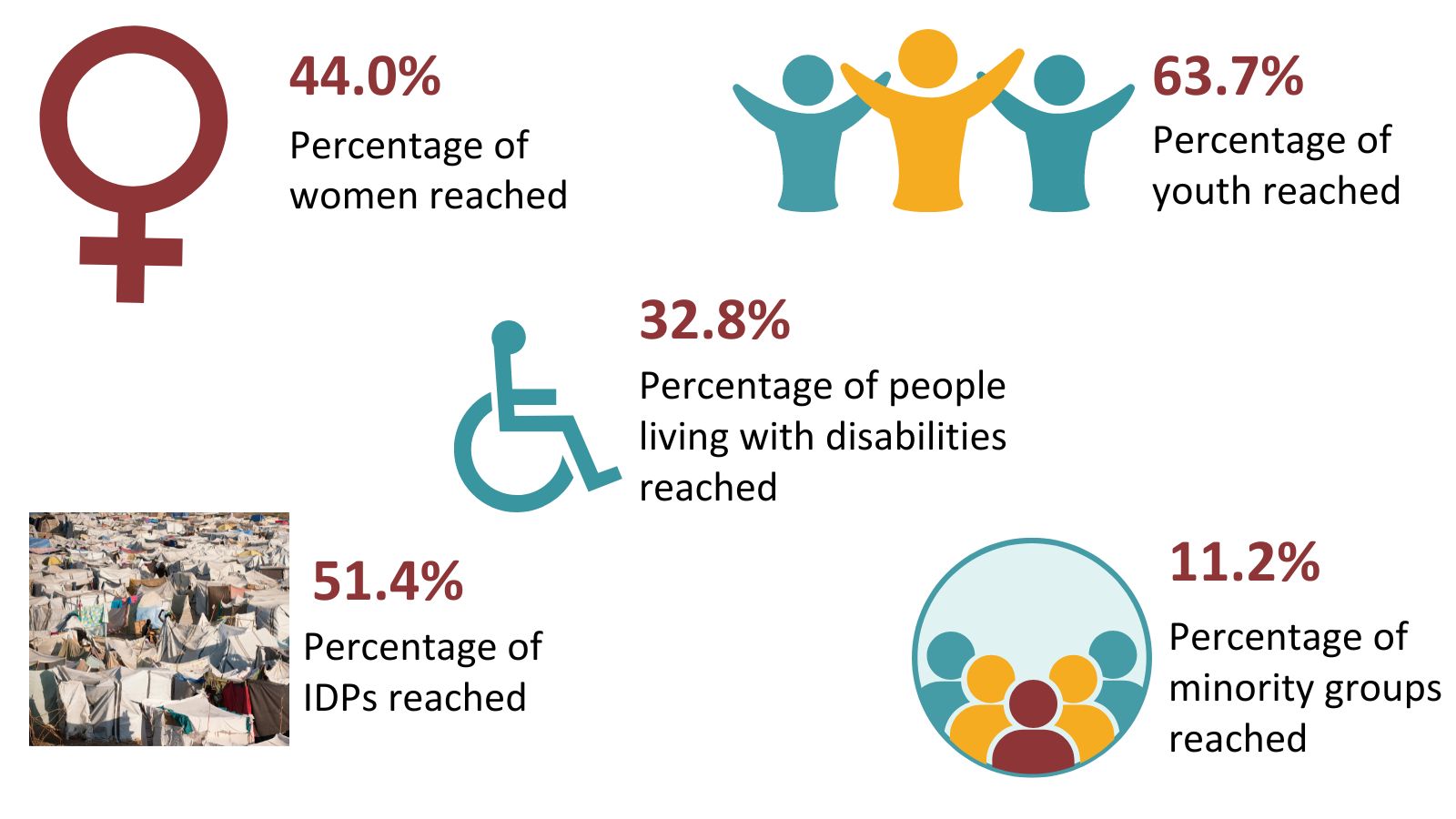 Key findings
 Healthcare Infrastructure:

Citizens emphasised the need to expand healthcare facilities and skilled healthcare providers (46.9%), enhance antenatal care, skilled birth attendance, and emergency obstetric services (23.1%), and promote SRH awareness programs (23.1%).

Traditional Midwives

: Traditional midwives were preferred due to trusted relationships (25.6%), availability and individualised care (13.7%), and cultural sensitivity (11.9%).

Menstrual Health:

Participants highlighted the importance of providing menstrual products in schools (50.2%) through administrators and private sector involvement.

Health Education and Stigma:

Health education was key to reducing stigma around SRH (44.6%), alongside essential healthcare services (27.5%) and addressing FGM (10%).

GBV Survivor Support

: Awareness campaigns (29.6%), legal aid and economic empowerment (11.3%), and ending FGM (7.4%) were crucial for supporting GBV survivors.

 Male Involvement:

Participants stressed the need for male leadership and support (36.2%) to enhance women's healthcare access. 

Access to Justice:

Almost half of listeners demanded greater access to justice for GBV survivors (46.6%).
Key recommendations 
Healthcare Infrastructure:

Construct and expand health centers, recruit and train skilled healthcare providers.

 Traditional Midwives

: Integrate traditional midwives into the healthcare framework.

 Health Education:

Develop comprehensive health education programs in collaboration with professionals, educators, and community leaders

GBV Survivor Support

: Collaborate with stakeholders to combat GBV, provide comprehensive support, and reshape societal perspectives.

Male Involvement:

Engage men in supporting women's healthcare access through campaigns and multimedia platforms.

Access to Justice: Disseminate information about GBV survivors' rights and support services, establish networks and safe spaces.
These recommendations aim to improve women's access to SRH services, combat GBV, and promote positive societal change in Somalia.
Photo by National Democratic Institute