Girls' education in both refugees and host communities in Kakuma and Dadaab, consistently face various barriers and adverse experiences therefore posing risk  to girls' education. Gender‐based violence, lack of financial resources, early pregnancies and the coercive practice of early marriage are some of the barriers that risk the future of refugee girls in Kakuma and Dadaab camps. The situation worsened after the emergence of the COVID 19 pandemic and the resulting suspension of the school calendar in Kenya as part of the efforts to control the spread of COVID 19. This exposed many girls to heightened  risks of gender-based violence and early marriages.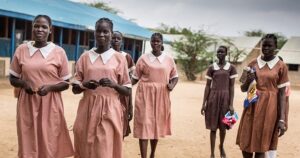 With funding from World University of Canada (WUSC), Africa's Voices Foundation has been working in Kakuma and Dadaab refugee camps to contribute towards WUSC's Kenya Equity Education Programme (KEEP II) aiming at improving conditions for girls education. In partnerships with local radio stations in the camps (Ata Nayeche & Bibilia Husema in Kakuma and Gargaar FM and Star FM in Daadab),  Africa's Voices has been running interactive radio programme series with weekly expert led live shows and with citizen voices interactions via free SMS. The objective was to 1) gather a more nuanced contextual understanding of normative tensions keeping girls out of school and 2)  tackle girls education barriers through a Social Behavior Change Communication approach.  
The episodes for the second series were aired between the months of October and November, 2020, with each weekly episode dedicated to a topic related to the pandemic and education. The radio content highlighted various existing barriers and drivers to girls' education and created an inclusive citizen-led space to carefully challenge and transform the norms, beliefs and attitudes. The audience participated by way of  sending an SMS to a free short-code while the experts in the show responded to issues being raised. Listening Group discussions were convened at the same time with the radio show in Kakuma (radio Ata Nayeche) which helped in providing space for an open discussion among participants from various nationalities on the various barriers/drivers to girls' education within their communities.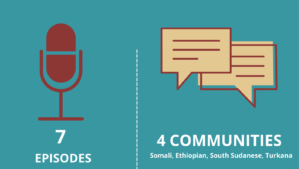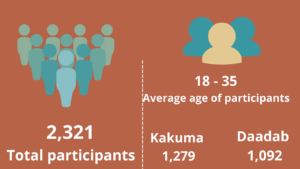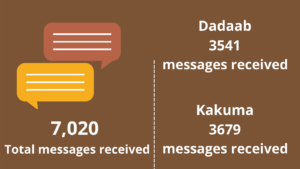 Changing beliefs in child marriages
During the implementation of the programme, one of the listeners from Dadaab camp reported that prior to the shows, together with her husband, they had planned to marry off one of their daughters, a form three student, to an elderly rich man with the aim of getting financial assistance from the man owing to their financially disadvantaged background.  However, before actioning this plan, she listened to one of the weekly radio shows on girl's education (the second episode of the season on forced marriage/ early marriage) which she described as a game changer, noting that the show changed her perspective.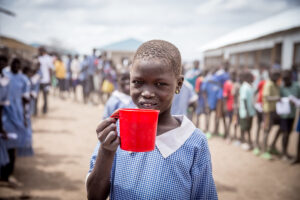 According to the mother, after listening to that show she made a choice to follow up and listen to the other upcoming shows on the same station advocating for girls' education. According to an interview with AVF to follow up her story of change, she explained that after listening to the weekly shows for a couple of times she was convinced otherwise and came to realise that educating a girl has more value compared to the gains they were to get by marrying her early. She noted that from the shows she learned that an educated girl can financially uplift and improve her family's living conditions.  
With this new knowledge she decided not to marry off her daughter and had to equally persuade her husband against this move. They all agreed to allow their daughter a chance to finish her education first. The listener further explained that she now takes her time to create awareness among other community members on the importance of girls' education. She added that girls should be given an opportunity to pursue their dreams in education until when they will attain the right age for marriage. She concluded by commending the content aired on the KEEP II radio shows as enlightening to the community and thus life changing. 
Gestures of gratitude
The below voices of gratitude, sent spontaneously by participants via SMS, reflect the significance of the shows to the audience within the refugee set up. The interactive radios shows have proved to be a critical inclusive space in which to engage audiences in meaningful discussions on girl's education. Participants mentioned how much they appreciate the shows, indicating the programmes brought about awareness on the need to educate girls in the community. Some participants mentioned that as a result of the shows some of the community elders are already embracing education for girls despite their culture not being so supportive of this.